About Me Albert.
This Was Me In My Younger Days
I Was A Professional Painter for 35 years,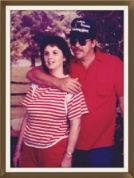 Hi my name is Albert, but my friends  call me Ace.  I would like for everyone to know me a little better, and why it takes me a little while to write you back. I could never learn how to read or write because I had dyslexia this made it very hard for me to correspond back and forth with some one. This happen to me when I was a kid, I grew up in the  Bahamas during the sixties and no one knew about dyslexia or lead poisoning back in those days, and what lead poisoning could do to your brain.   When you get lead poisoning, you cannot retain your words.  But I don't let it stop me from doing what I need to do on the Internet. Since I have a Natural Reader, I am able to locate most any thing I am looking for on the internet now. I only wish I had the NaturalReader  years ago. I also have the Dragon, but sometimes I would say something and the Dragon would misspell some of my words. But since I had my computer fixed, I don't have that problem that much any more with my software. It makes it so much easier for me now since I can correspond with someone.  It has opened a whole new world for me to be able to write all my friends now.
Now here is what I used to do. I  was a painting  contractor for over  35  years. I also worked overseas for the government for one year. I worked at a missile range  in  Kwajalein, It  was 12,652 miles south of Hickans  Air Force Base in Hawaii. My job was to sandblast steel pilings  underwater, also paint with a magnetized paint on the steel  pilings. I took care of all rust control on a 200 ft, microwave tower, and  also a 200 ft,  satellite dish that we had to paint inside the dish and also paint under it wearing safety harnesses. I got injured while overseas by getting zapped by the microwave tower. I did not get out of the danger zone fast enough when the microwave came back on.
 This is how I ended up getting cancer. Now I am a retired painting contractor. I am 64 years old and a cancer survivor and also survived two heart attacks. I Was Healed From Cancer After A Doctor Told Me That I Only Had 6 Months Left.  Go here to see the index of my book. The book is called Miracles still happen today the book is free now for a limited time.. And here is the link.
The index will let you know a little bit about each story. 
Here is a little bit of my painting portfolio. Every time I had a job to to go and bid on I would take out my portfolio to show them the type of work that I have done. I had permission from the people that I did the work for to use them as My painting references. This helped me to get a lot of my jobs they never questioned me about my prices or the quality of my work. my customers allowed me to share their phone numbers so that they can call them up to see how they like my work. I always got good reviews on the type of work that I did. But now I am retired and I cannot do like I used to do when I was younger but I can tell you that I surely miss being able to go out there and paint houses.
Here is one of my good friends that I did work for and his name is
Ed Kostenski and he is a millionaire and this is one of his 
houses and it is worth 3 million dollars. 
It is at Jacksonville Beach on the ocean. When he found out that I was a 
licensed painting contractor, and he heard that my work was very good 
he wanted me to start painting all of his houses and businesses that he owned.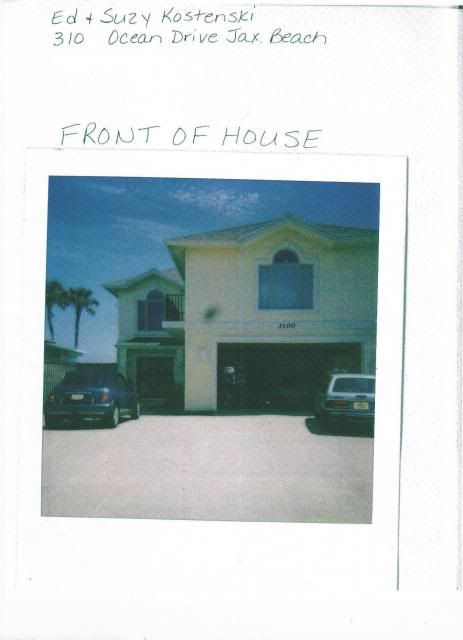 Below is a picture of Ed Kostenski shaking President Bush's hand. I also did 
other work for Ed on his $5 million dollar home near Marineland.
I did painting on the inside and outside. The price for labor and
materials came to about $9,500.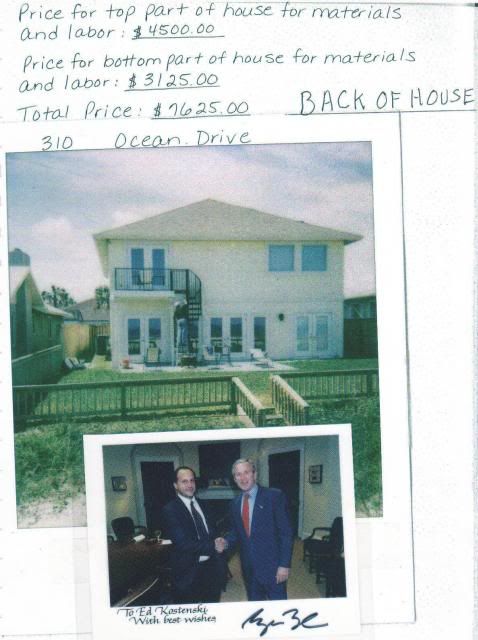 This is the back side of his home, it faces the ocean side. This was one
 of his very beautiful. homes that he owned  at the beaches that I worked on. 
I did the painting on the inside and outside of this house. Price for 
painting the top part of the house plus materials and labor is $4,500.00 
Price for the bottom part of the house and for materials and the labor is $3,325.00
Total price = $7,825.00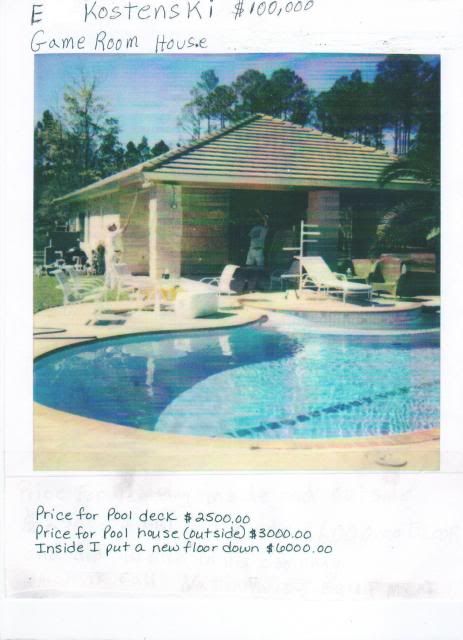 This Was One Of Ed Kostenski's $300,000 weight lifting and exercising
 buildings. I painted the inside & the outside, also we had to put in a floating floor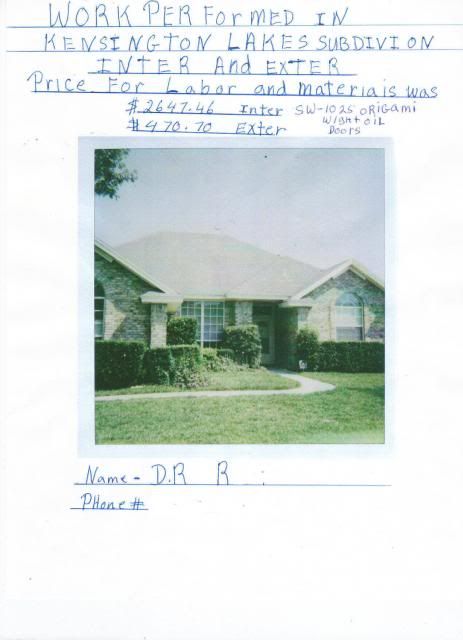 This house belonged to a doctor in the Kensington Lakes subdivision.
His name is Dr. Ray.  I pressure cleaned entire house, which was
$400. I also primed and finish coated on the eaves and all
trim work. That was $470 for the exterior.
The price for the interior with labor and materials
was $2647.46. The total price for entire job was
$3518.16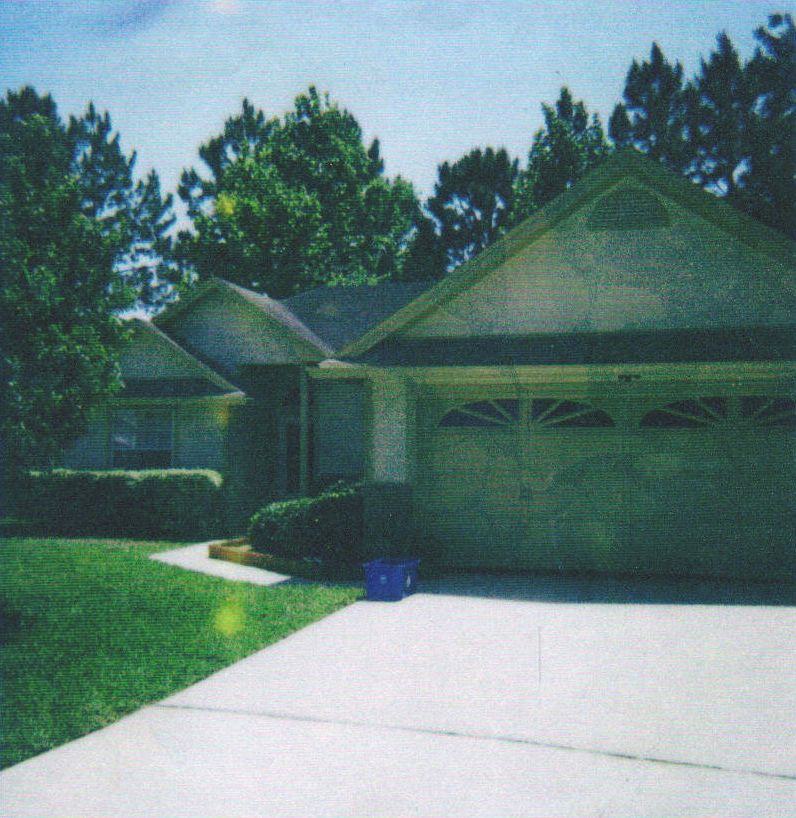 This house is in Kensington Lakes also. I scraped all loose paint and caulked
where it was necessary, then I pressure cleaned entire
house  for $275.  I did 3 coats of paint on the T-111 siding.
I did 2 coats on the regular wood. Total price for labor and materials
for exterior and pressure cleaning is $2275.00 
__________________________________________________________________________________
This house is the before picture. I did this work for a police officer
by the name of Ms. Bell.  I had to replace T-111 in the front
part of the house with new wood. I caulked all cracks where necessary
I put two coats of white paint on all trim and doors.
I put up water gutters on the front of the house by screen porch.
I painted the wrought-iron doors and also scraped old paint
off the door before putting on the new coat.
I replaced mail front door with a heavy-duty outside door.
I painted 3 coats of semi-gloss enamel on the door. I painted 2 coats of latex semi-gloss
on all the T-111 siding. but painted 3 coats on the new wood.
Total price:  $2950.00 labor and materials
______________________________________________________________________________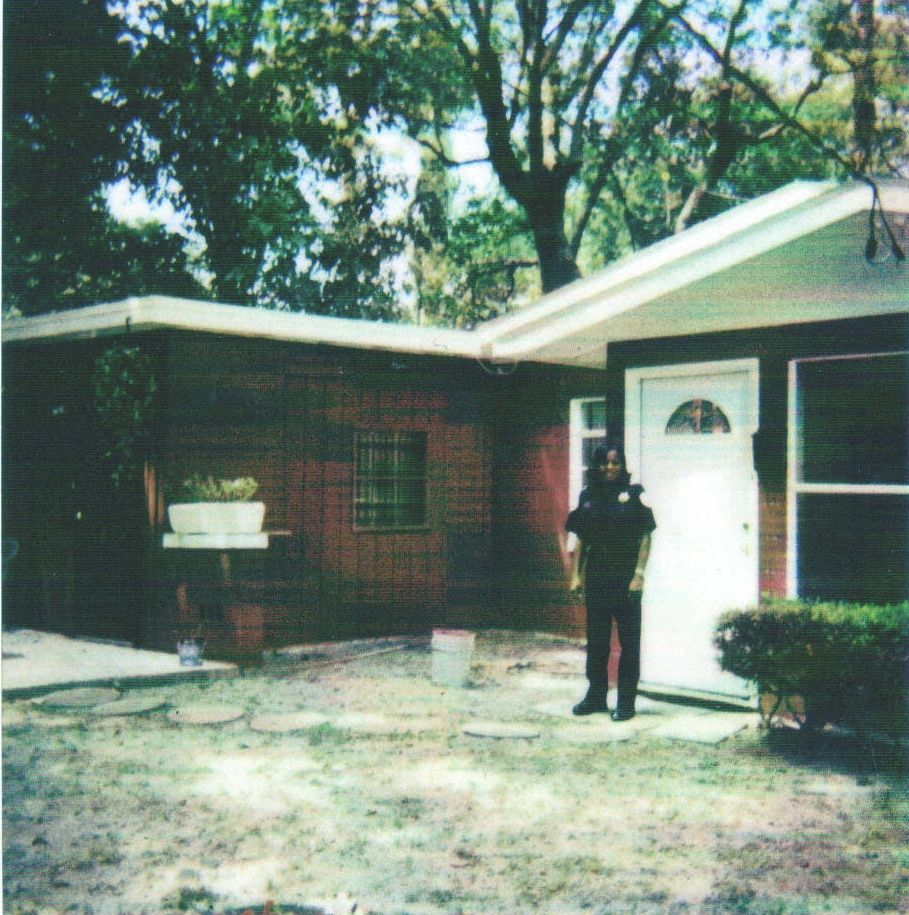 This is the finished product, with Ms. Bell standing in front of her home.
She was pleased with my work. I met her when I was doing work for
the state of Florida in a correctional facility for kids who did not
behave in school. I had to paint a mural in the jail section of the facility.
The state gave me a grant for $1000 to do the mural on the wall
going from the jail to the school section.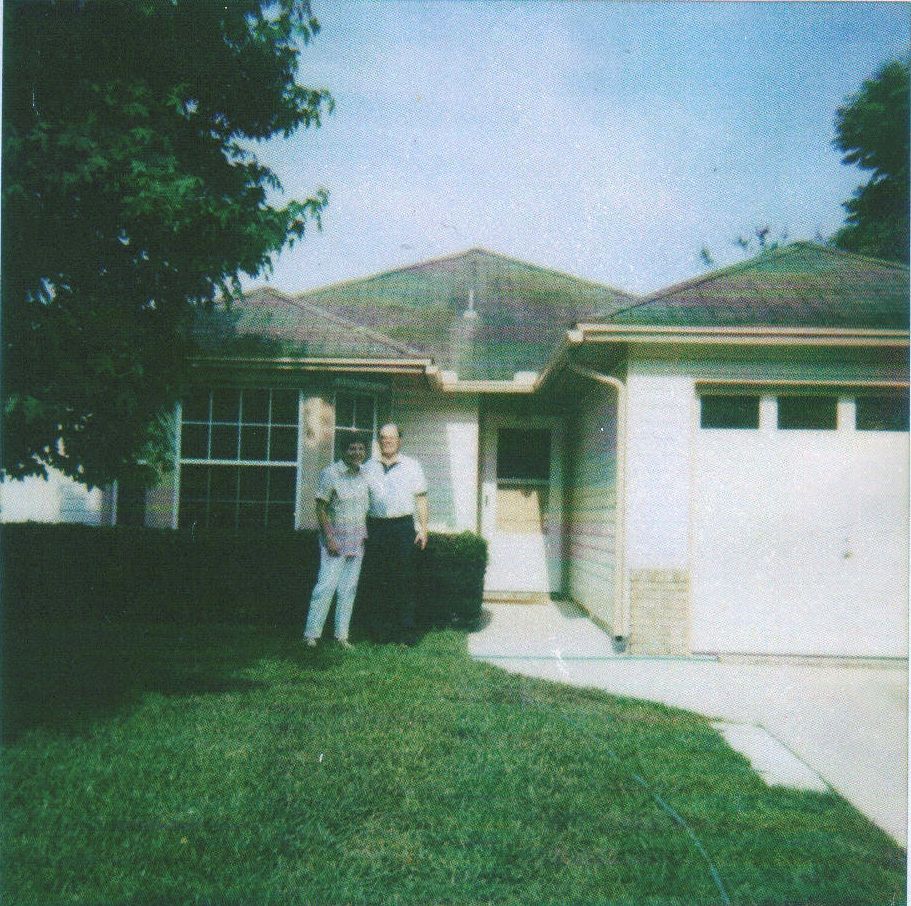 This is a friend of mine his name is Bill and his wife's name is Gladys they heard that I was doing work in the  Kensington Lakes subdivision.area
that's why I say word-of-mouth is your best advertising if you do a good job for one person they will mention it to
 somebody else and especially if they can depend on you. I ended up pressure cleaning the entire house the price per pressure cleaning was $200.
 I also ended up paintingall the trim and the doors,two coats of semi gloss latex enamel on the exterior the price for the painting on exterior was was $450.
Total price the exterior $650.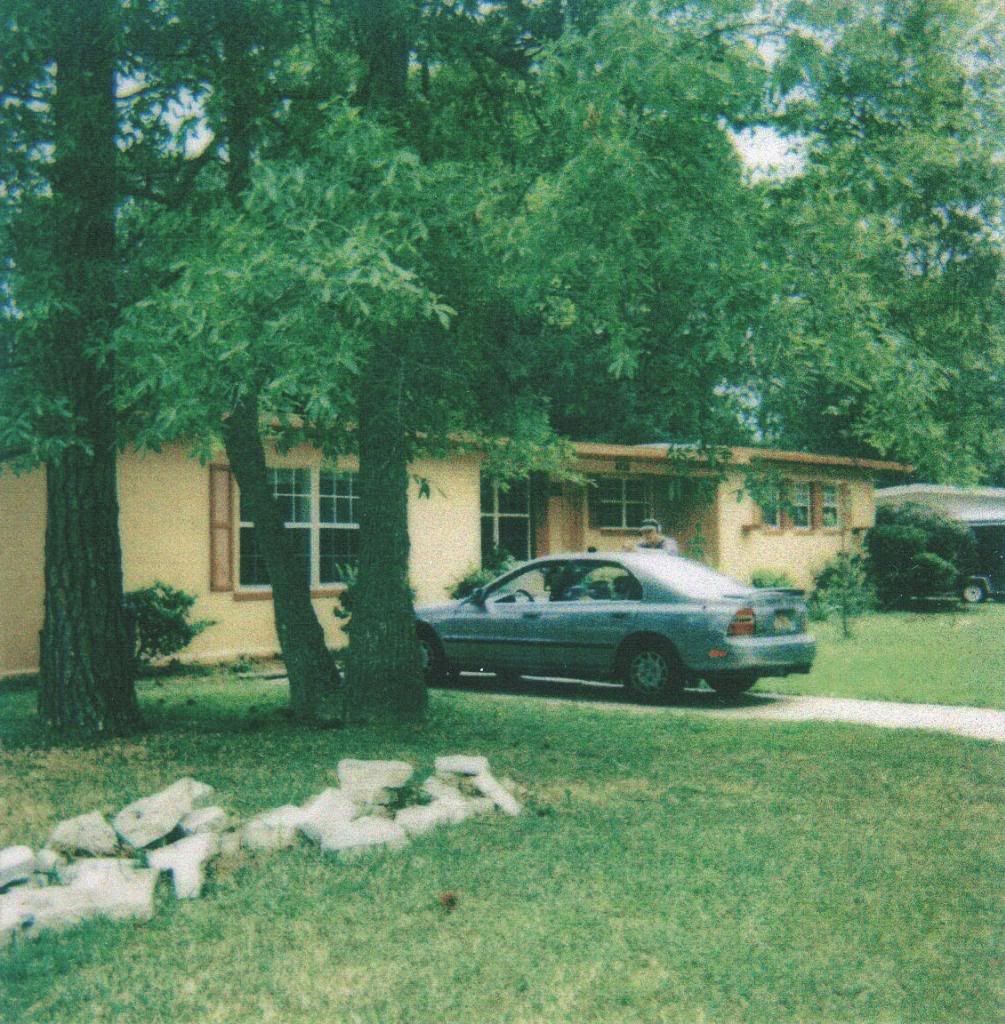 This is a house on the Southside that my wife wanted to buy 
while I was doing work for the real estate company.
I painted the entire exterior of this house. I charged my real estate friend a good price-$2000
to paint the exterior.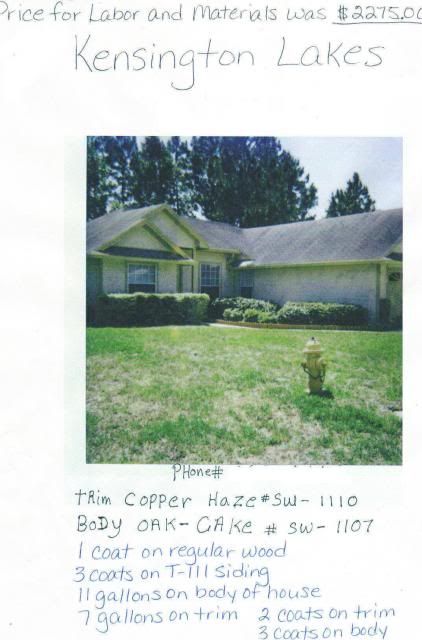 This house is in Kensington Lakes also. I scraped all loose paint and caulked
where it was necessary, then I pressure cleaned entire
house  for $275.  I did 3 coats of paint on the T-111 siding.
I did 2 coats on the regular wood. Total price for labor and materials
for exterior and pressure cleaning is $2275.00  This shows more detail on the front
of the house.
This is the last year I was able to do any painting due to having two heart  attacks 8 months apart, and having a knee replacement. I am  retired now.