Regular Bar- 61/2" inches by Teresa Marquis of St. Lucia, West Indies. 4/15/1970. Flaming Bar- 61/8" inches by Marlene Raymond, Toronto, 6/24/1973. This Was The Lowest That Any One To Go Under A Limbo Stick In The Worlds
Parents (and Grandparents) will love the property too! While children are immersing themselves in the wonders of the island, Franklyn D Resort and Spa gives adults a special, custom-designed vacation you can?t find anywhere else.
We make sure you have the leisurely time you need, whether it?s strolling the mile of white sand beach next door, fine dining, tennis, snorkeling, excursions, frosty bar drinks, poolside games, volleyball in the pool or just swinging in a hammock to the lazy sound of the waves ? you?ll find it at Franklyn D Resort and Spa. Take advantage of an optional excursion ? we also offer snorkeling at the coral reefs, along with snorkeling lessons, trips out on our own glass-bottom boat and kayaking.
Hi my name is Ace Culmer Nassau Bahamas is my hometown I used to live on Mackie Street I lived there until I was 18 years old I went to school at St. Thomas more. All of the Bahamas islands are so beautiful if you ever go there you will say the same thing. The water there is so crystal clear you could see the fish and all their beautiful colors. And they have so many different types of tropical fruits and the fruits taste as sweet as sugar. If you ever come to the Bahamas you need to try some of their sugar apples, and some sour sops, and also their scholar plumbs, and hog plums, and don't forget to get some sap adillys, these are only a few of our tropical fruit. The Bahamas is like the garden of Eden we also have one of the beautiful is trees that you would ever see is called upon Siena tree. In the summertime is covered with beautiful red flowers all over this tree which makes it look so beautiful. I cannot say enough about the Bahamas you have to see it for yourself how beautiful it is.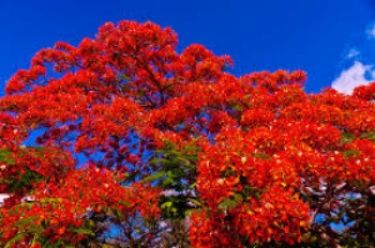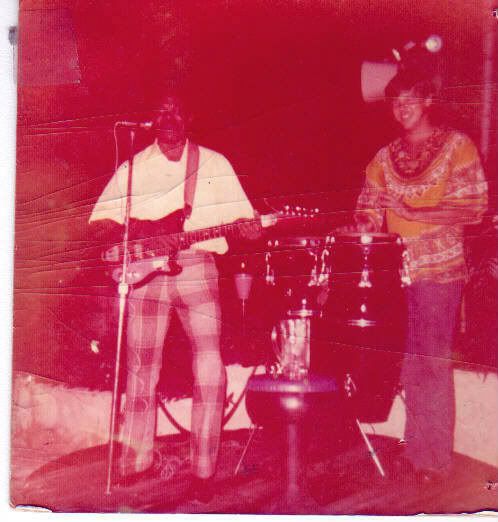 This was when I was 19 years old, and this is from my wild days! I was playing at the Banana Boat Restaurant in West Palm Beach. I also played for the Senator, his name was Senator Reed Morse, at his last election. But I am sad to say, he did not win his bid for re-election. We also played music for Mr. Barnett, who owns all the Barnett Banks in Florida. He hired us to play Calypso music at one of his largest hunting lodges. Percy Dixon was the Singer and lead guitar player and I was the percussionist. Back then, we only played reggae and calypso for private parties. We both would make pretty good wages playing Calypso and reggae, about $400 each for 4 hours and back then that was pretty good wages, doing the work that we love to do.
The last time I went to Nassau, Bahamas, I went to Paradise Island and I had an opportunity to play music over there also. It was just for one night, but man, I had so much fun. A couple of the guys in the band used to live just up the road from me on Mackie Street. They asked me if I knew how to play calypso music and I told them to just give me a chance. I will try to do the best I can but if I sounded bad,
I told them to look at me and shake their head and I would go back to my table. After I played with them for a while and they saw how good I played Calypso, they asked me, are you sure you never played Calypso music before? I told him this is my first time playing island music. I was just playing around with them. You see, I knew two of the guys who were in the band. But I never let on that I knew them.
After I played with them that one night, the next morning they wanted me to join their band and play with them on the Banana boat.They were so excited. They thought that I would join their band and go with them and play music on the banana boat with them. But I told him there is no way possible for me to go with them because I was only down there for a short time on business, and my partner and I were leaving in the evening to go back to the states.
When they found out that my name is Asa Culmer, and they knew that I lived up the road from them, they grabbed me up and lifted me up and down, and they were so glad to see me. Their names were Peter Bowe, who played the sax, and Anthony, who played the horn. They were brothers I had known since I was a kid. Maybe one day, I will go back and play some Island music with them again for the old times.
Ronnie Butler inspired me to Calypso music. Ronnie" Butler was a famous Bahamian calypso and rake n scrape entertainer and singer. Butler is referred to as "The Godfather of Bahamian Music" and his career spans more than five decades Butler began his career in music at the age of 16. He performed in Bahamian local nights spots Among his popular hits are songs "Burma Road", "Crow Calypso" and He achieved great success and career and longevity.
Ronnie Butler - Bahamian Thing Here Is A Music Video.
Paste and copy https://www.youtube.com/watch?v=wXAhVRT5nJk
Historic Nassau takes you from Bay St, along Parliament St
Paste and copy https://www.youtube.com/watch?v=m_Ln73W2RyU